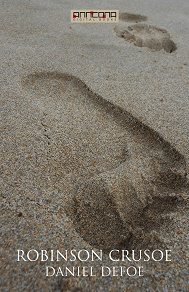 Robinson Crusoe
Robinson Crusoe, är en roman från 1719 av Daniel Defoe om en man som överlever ett skeppsbrott och vistas på en nästintill öde ö i 28 år. En av Crusoes följeslagare på ön är infödingen Fredag, så kallad på grund av att Crusoe träffar honom på den veckodagen. Boken speglar 1700-talets upplysningsmänniska och visar upplysningstidens optimism för människans förnuft och kunnande.
Boken sägs ha inspirerats av verklighetens Alexander Selkirk. Selkirk hade efter ett bråk med sin kapten "frivilligt" blivit i landsatt på en obebodd ö 500 km utanför Chiles kust., denne historiske Robinson blev räddad ur sin isolering redan efter fyra år. Han levde på sin uppfinningsrikedom och att han mediterade och läste Bibeln.
Men romanen har framför allt kommit att stå som en symbol för den klassiska äventyrsromanen och har genom alla tider fängslat läsare bland både barn och vuxna. Med sitt spännande motiv och sin fascinerande uppläggning har den lockat många senare författare till efterföljd.
Daniel Defoe, (1660-1731), var en brittisk författare, verksam under upplysningstiden.
Mest känd är han för sina litterära verk, skapade under senare delen av hans liv: The life and strange surprising adventures of Robinson Crusoe (1719), Memoirs of a cavalier (1720), The life, adventures and piracies of the famous captain Singelton (1720), Fortunes and misfortunes of the famous Moll Flanders (1722), The journal of the plague year (1722), History of colonel Jacque (1722), samt The fortunate mistress Roxana (1724).
---